SITE: JEA Brierwood Water Treatment Plant, Jacksonville, FL
INSTALLER: Zabatt Power Systems
PROJECT OVERVIEW: Replace existing CAT 1750kW generator with new 2000kW Cummins diesel generator, and remove a 15,000 gallon fuel tank and install a 9,000 gallon ConVault tank.
PART 1
Scope: Part 1 of this project involved removing the radiator, dipping the radiator in BronzeGlow, and reinstalling the equipment before the enclosure is installed. BronzeGlow significantly extends the life of these components when installed in a highly corrosive environment.
BEFORE AFTER
PART 2
Scope: This part of the project included removal of an existing enclosure with a CAT 1750kW generator and replacing it with a new enclosure and a new Cummins 2,000kW generator. Zabatt's Certified Technicians also removed the existing 15,000 gallon fuel tank and installed a new 9,000 ConVault fuel tank.
BEFORE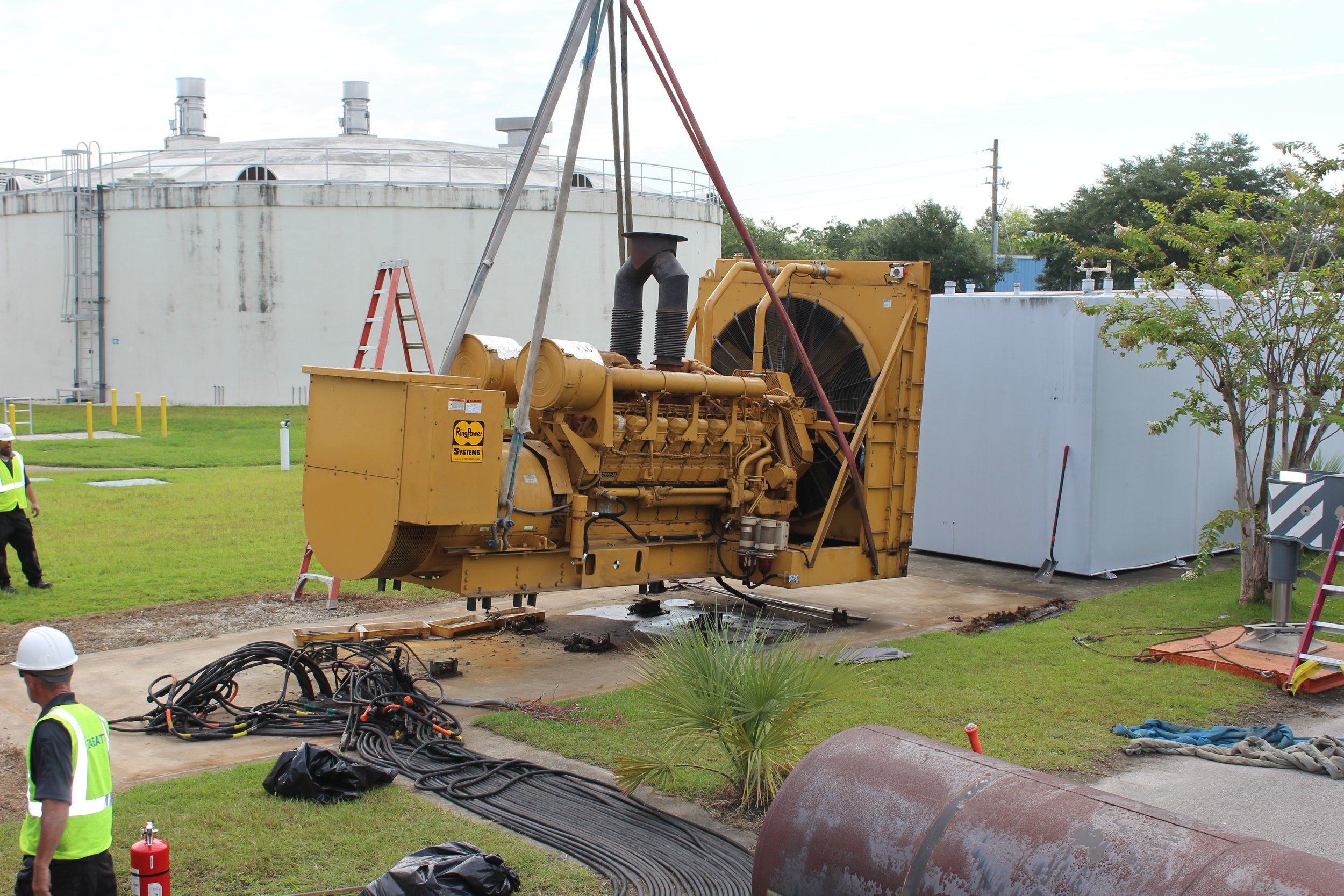 AFTER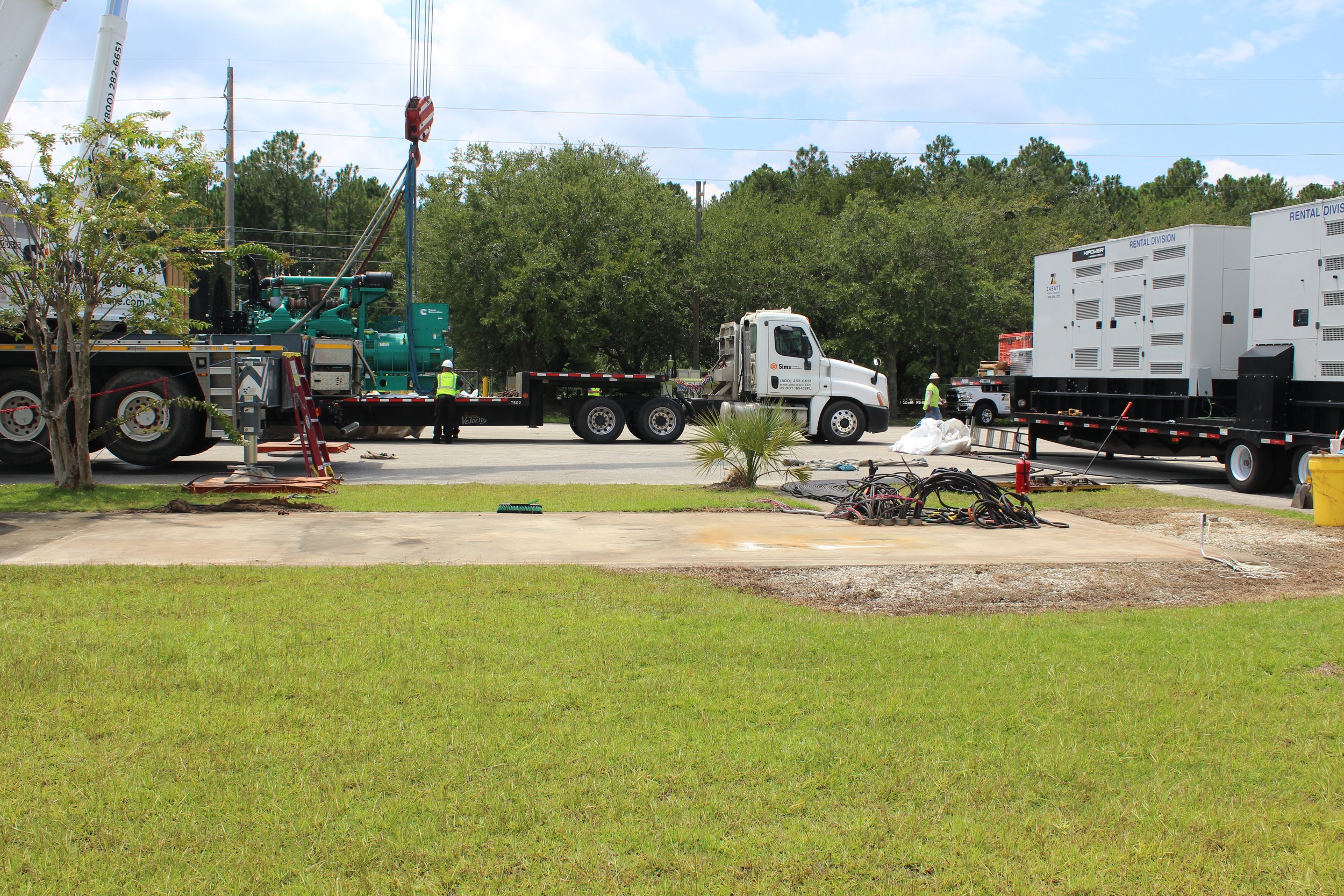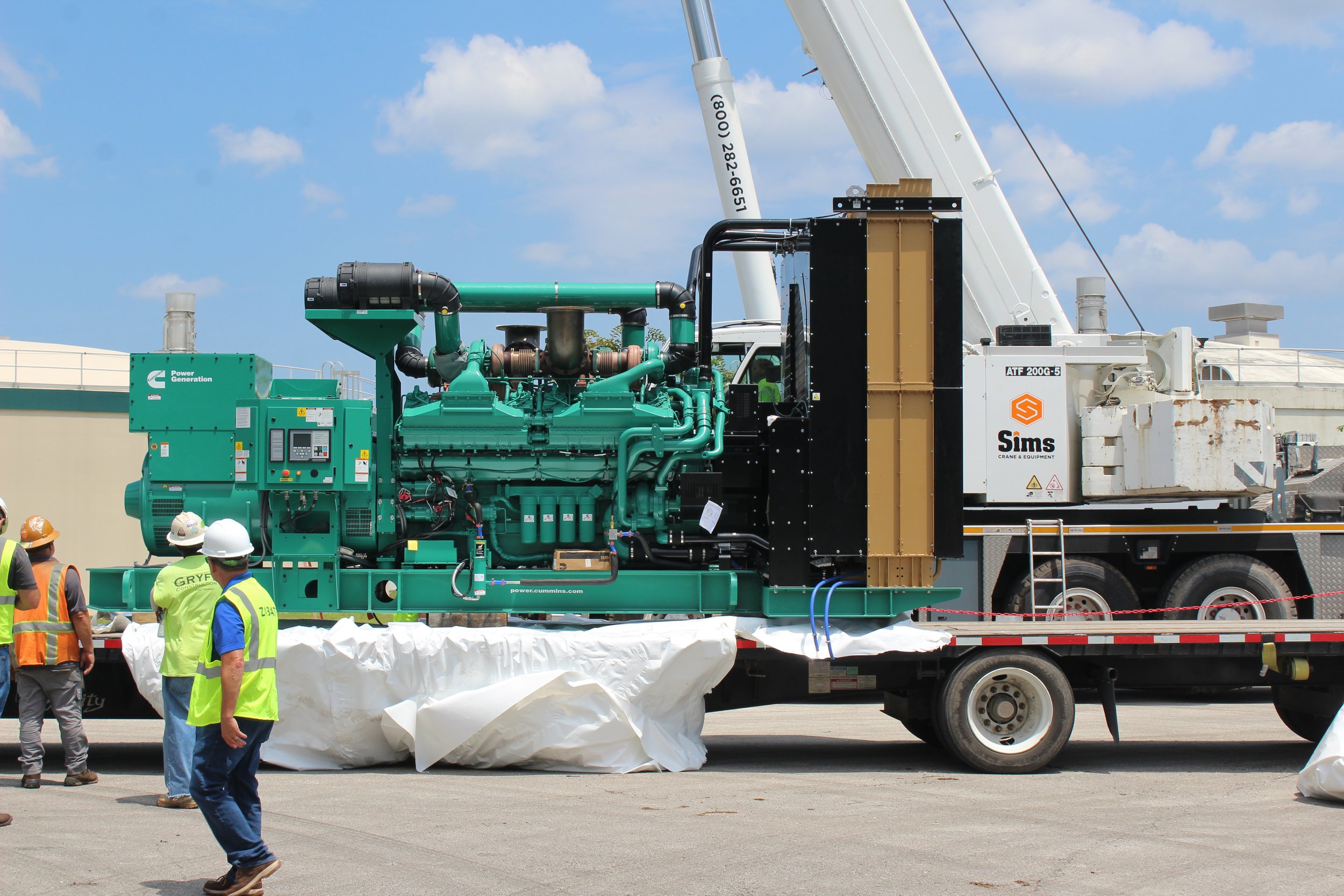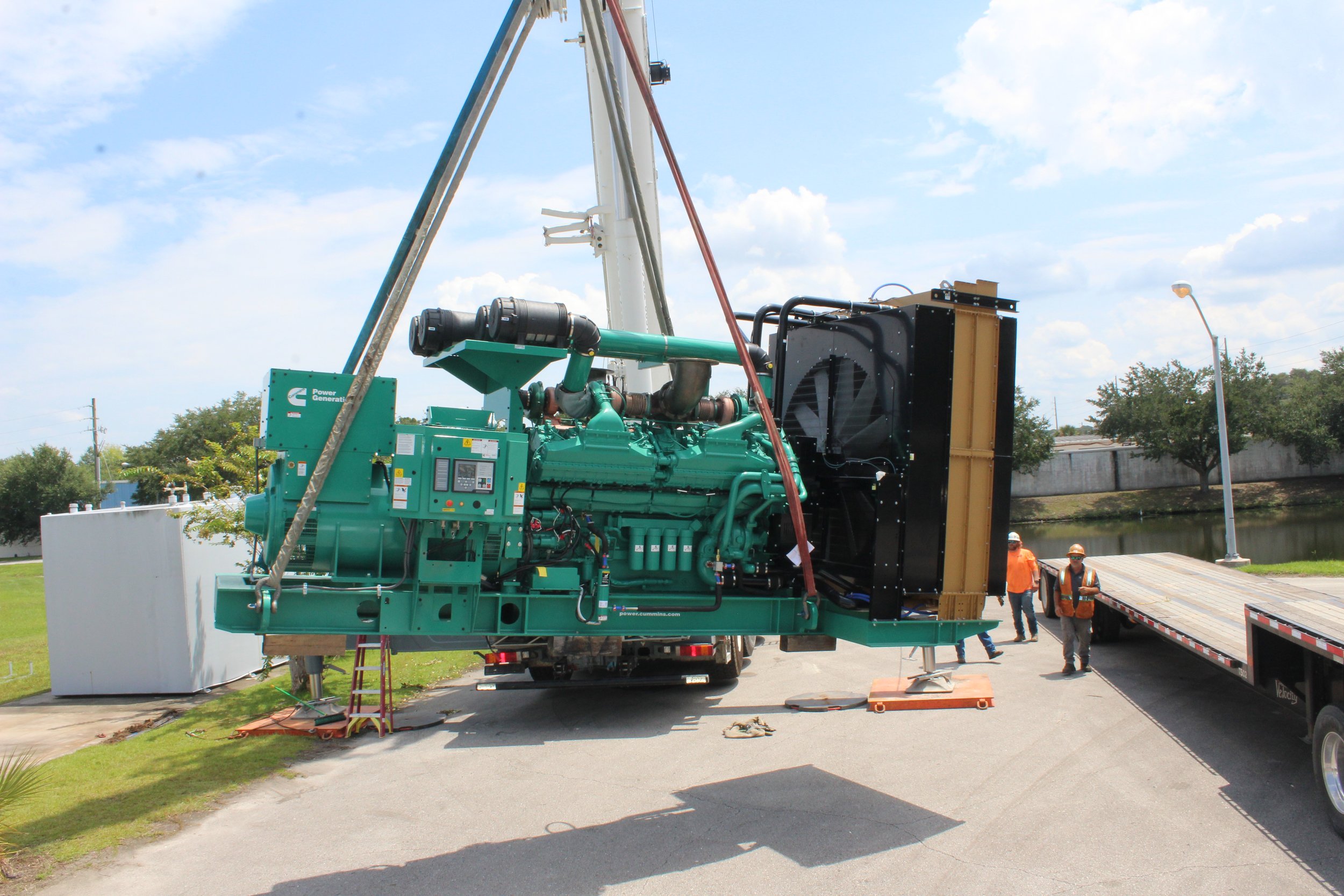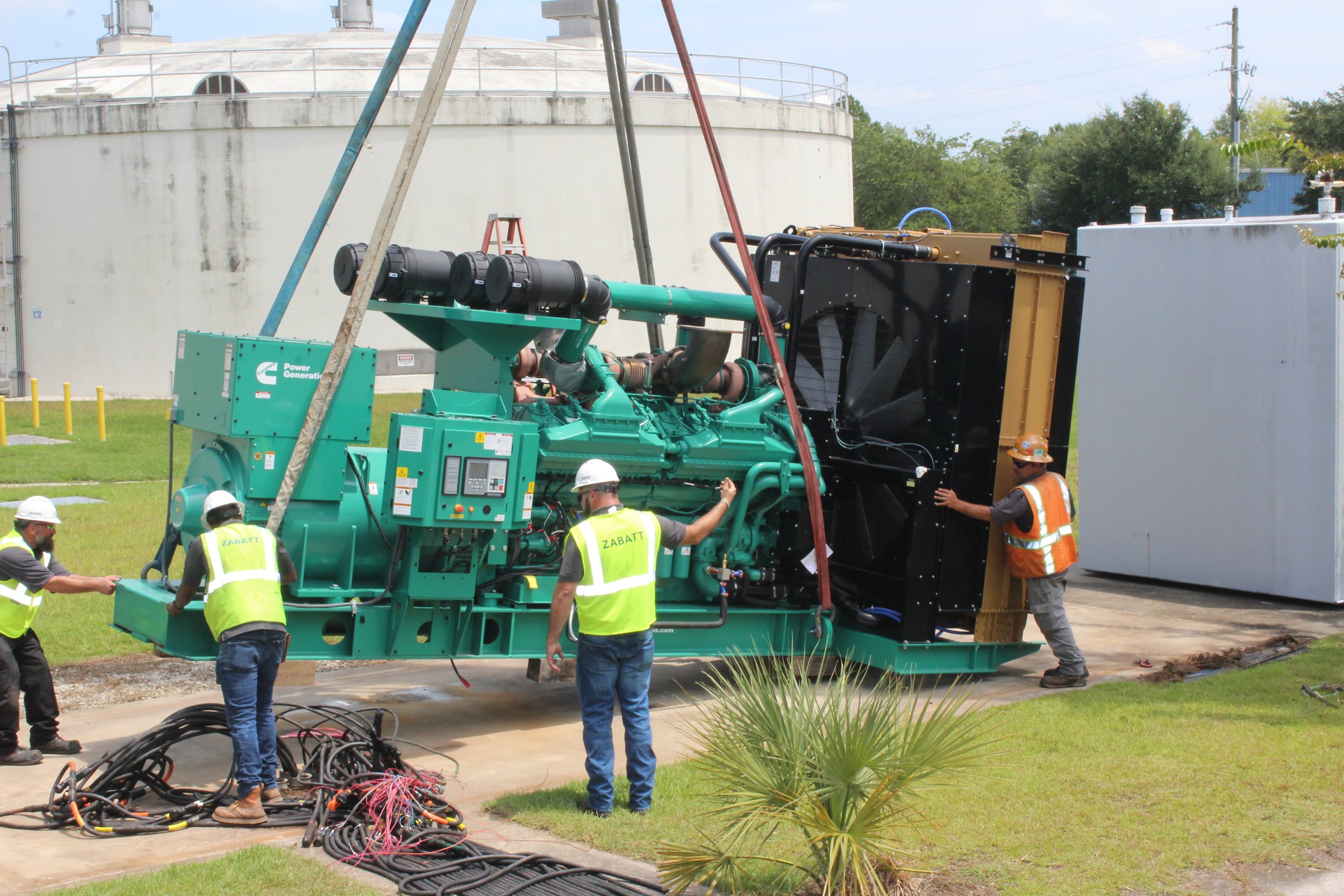 FUEL TANK BEFORE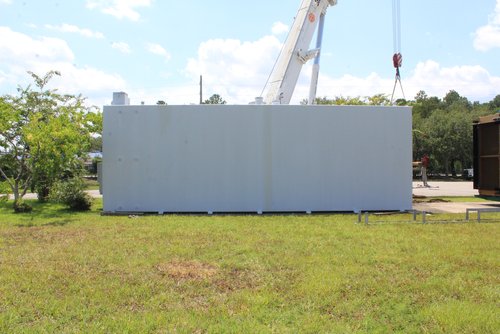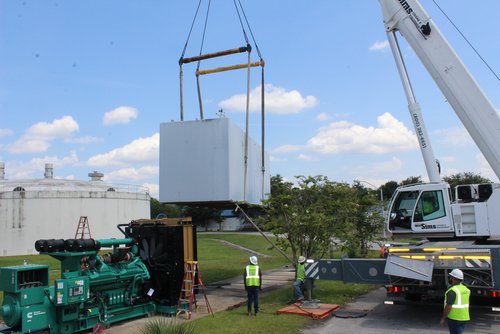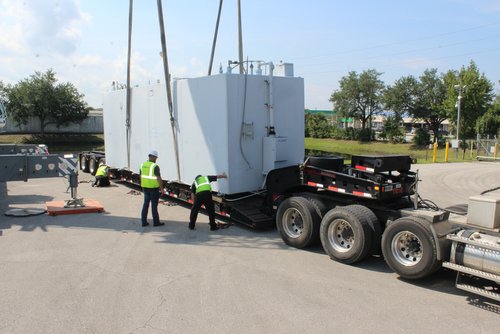 FUEL TANK AFTER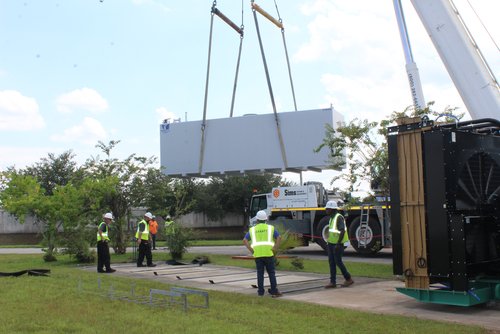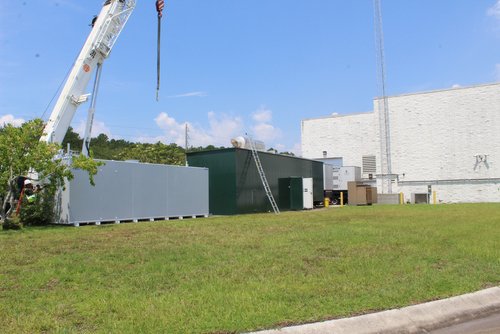 As one of JEA's approved generator vendors, Zabatt has provided dozens of generator systems to JEA over the past few years. This project was awarded through the competitive bid process. Zabatt is able to meet JEA's strict equipment standards, including BronzeGlow dipped radiators. Zabatt is proud to be a sales, installation, service, and maintenance provider to JEA in Northeast, FL.
There's no project too big or small for Zabatt Power Systems. Give us a call today for all your generator needs!